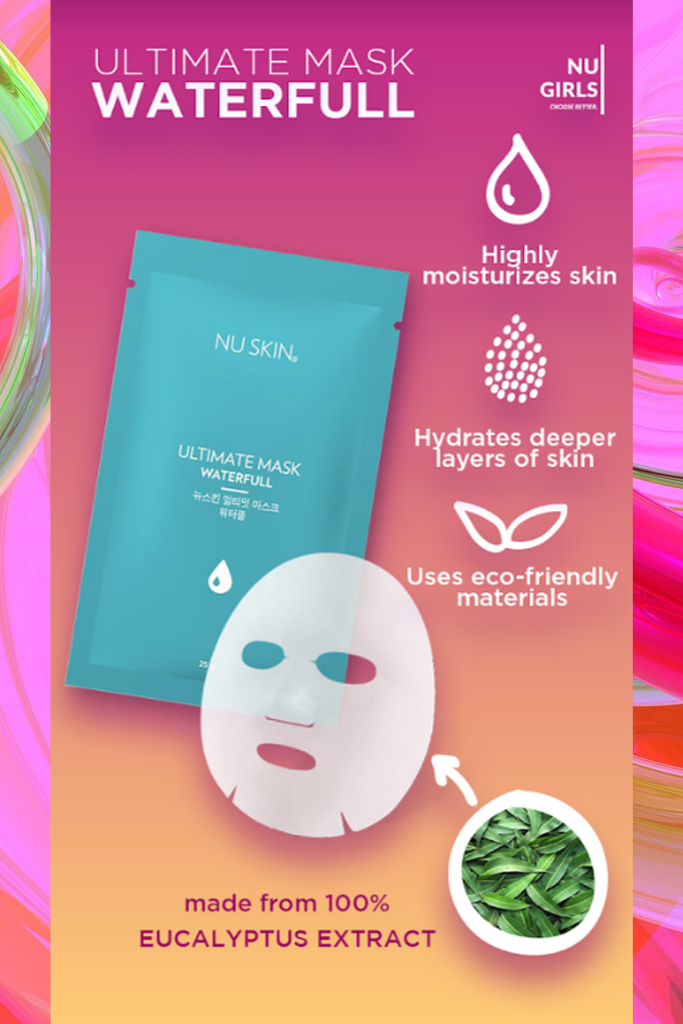 Waterfull Mask
$ 18.00 $ 28.00
Nu Skin Ultimate Waterfull Mask combines the power of rich humectants with water binding moisture to the skin – for the ultimate skin care facial treatment to enhance your skin condition.
Benefits
Hydrates and replenishes the skin.
A water gel mask that is 100% botanical from eucalyptus microfibers.
Ingredients work together for maximum moisturizing effect.
Provides a surge of waterfull hydration for soft, supple skin.
Transparent mask adheres for a visibly improved application.