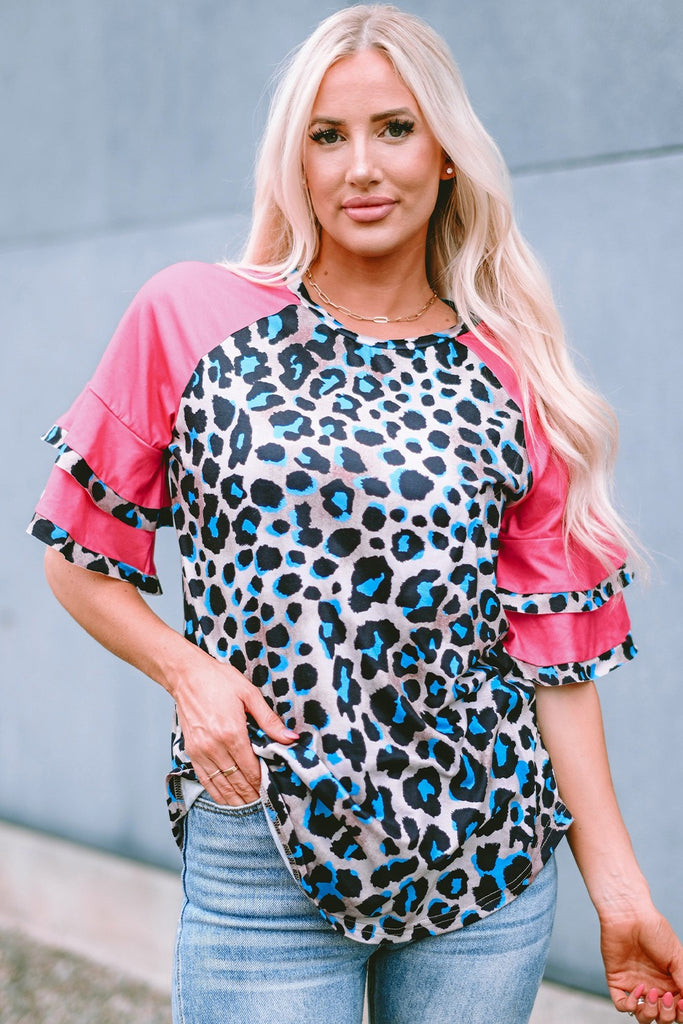 Pink Leo Ruffle Sleeve Top
$ 24.95
The layered ruffle sleeves leopard print top adds a touch of edgy 
glamour to any outfit.  Features a patchwork design with leopard print 
creating a bold and eye-catching look.  The layered ruffle sleeves add 
volume, giving it a playful and feminine feel that balances out the 
boldness of the print.  It's versatile and can be dressed up or down, 
making it suitable for a range of occasions from casual outings to 
parties and events.  Pair with simple bottoms such as jeans or pants 
to look casual and fashionable.
Fabric Contents: 95% Polyester 5% Elastane