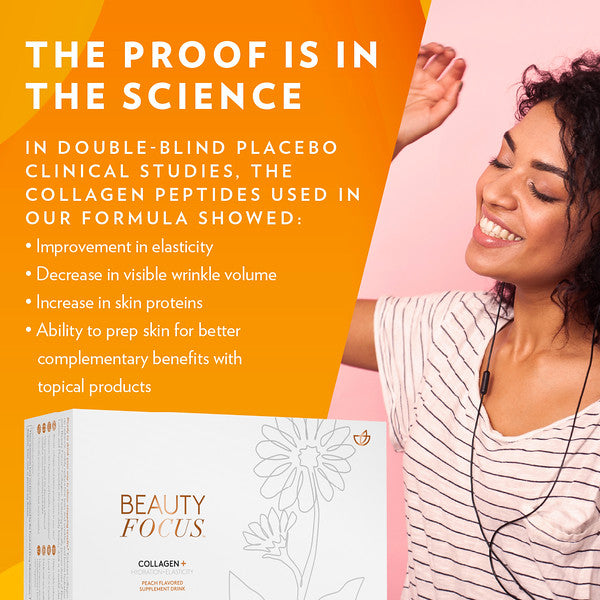 COLLAGEN 1- month supply
$ 125.00
What is collagen?
it provides strength and structure to the body
found in bones, muscles, tendons, ligaments, and skin
is the major structural component of your skin
the ability to replenish collagen naturally decreases in our body by -1.5% per year.
Our unique proprietary blend is:
Bioactive collagen peptides- stimulates your skin cells to produce more collagen and elastin
+
Lutein- for radiance and to help protect from stressors (HELLO GLOW)
+
Phyto-ceramides- to help strengthen your skin's barrier to retain moisture (HELLO HYDRATED SKIN)
Advantages of our collagen blend to others?!?
highly digestible
better absorbed
easily distributed in the body
BENEFITS:
Boosts collagen and elastin production in your skin
Supportd skin hydration and healthy moisturization
Helps protect against the damaging effects of stressors like blue light (your phone)
Clinically proven to help you look more youthful
Helps visibly reduce fine lines and wrinkles
Helps prepare skin for the rest of your Nu skin products!
no artificial colors, flavors, or sweeteners