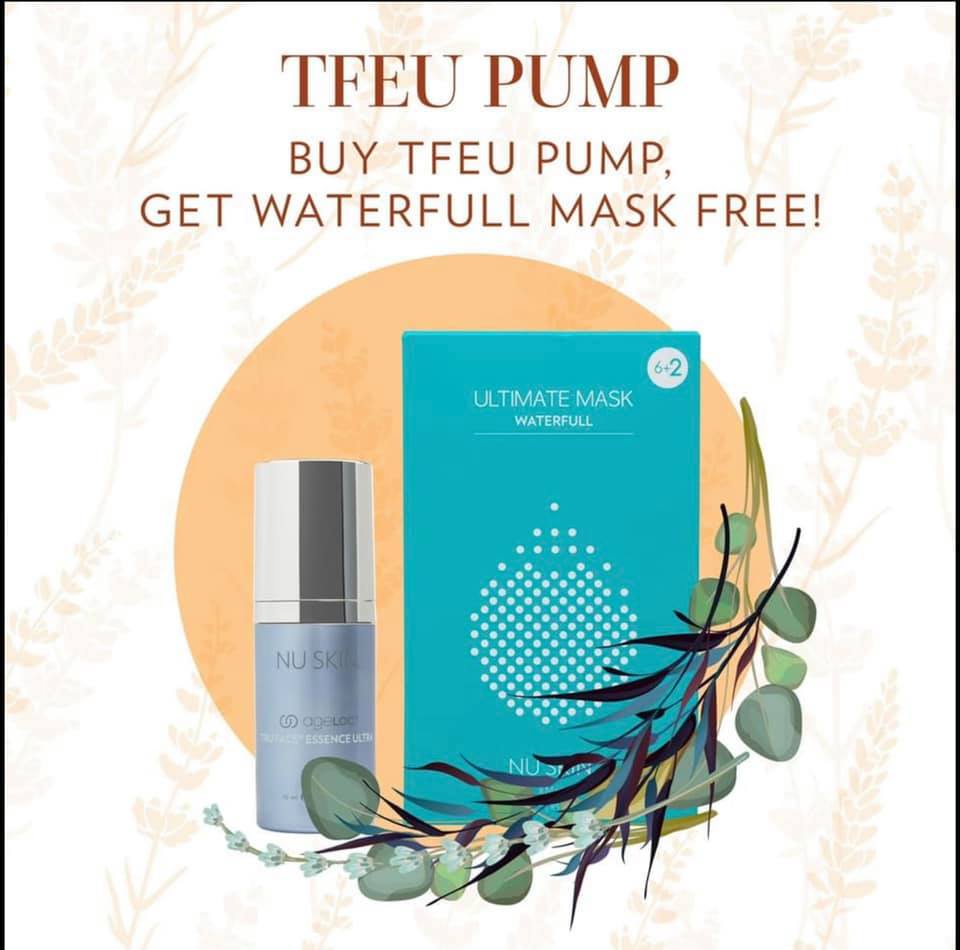 ageLOC® Tru Face® Essence Ultra Pump + Free Ultimate Waterfull Mask
$ 162.00 $ 191.00
Buy TFEU Pump and get Waterfull Mask free!** Your favorite pearls in a pump are available only on a limited basis, so don't miss out on this deal!
Visibly lift, firm, contour, and strengthen as you protect and target, all in one powerful little pearl. ageLOC Tru Face Essence Ultra features our ageLOC proprietary blend and Tru Face FirmPlex—advanced firming technology for skin that looks and feels firmer than ever before. Nu Skin Ultimate Waterfull Mask combines the power of rich humectants with water binding moisture to the skin – for the ultimate skin care facial treatment to enhance your skin condition.
BENEFITS
• ageLOC targets the sources of aging to preserve the look of youth and reduce the appearance of aging.
• Specially formulated with Tru Face FirmPlex to deliver visibly firmer skin than ever before. • Now formulated to help smooth the appearance of facial contours and create the look of refined, sculpted definition. • Helps visibly lift and firm skin and improve elasticity and bounce for a healthier, more youthful, lifted look. • Defines skin around the eyes, neck, chin, mouth, and jawline for a beautifully contoured appearance. • Visibly reduces lines and wrinkles to achieve a younger look. • Now with 10% more product in each pearl to ensure your jawline gets attention. • Goes on smooth for easy application and even coverage.